Gabriel Castaño acorn-fed Iberian loin
8,00€ – 86,00€
How do you want to receive it?
Only for Spain
Delivery time between 24 and 48 hours.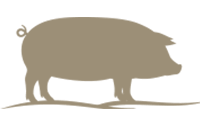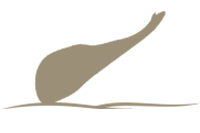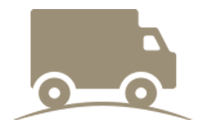 Description
Tinned acorn-fed Iberian loin is a prime cold meat. It is made from a long cut with fat and marbling which is found parallel to the pig's backbone.
Tin packaging is a commercially disused process, but gives meat – after ageing and curing in its own aroma – an incomparably intense flavour in terms of intensity, clarity, depth and persistence, compared to any other method of preservation.
7 kilo tin
Vacuum packed whole piece (from a tin).
Ingredients: Acorn-fed Iberian pork loin, sea salt, sugar, garlic and paprika. Antioxidant E301, preservatives E252 and E250. 100% natural casing. Gluten free. Allergen free.
Delivery deadlines
We guarantee the delivery between 24 and 48 HOURS following the one of the realization of the order in function of the peninsular destiny, except in the cases of requested pieces cut by hand, in which case it would be increased in 24 hours per piece or in purchases made on Saturdays , Sundays and holidays and as long as it is not done later than 12:00 pm. in which case the order will be processed on the first working day after the day of execution. In addition, it must be taken into account that the deadlines are computed on working days and that they can be altered by local or national holidays. Occasionally, it may happen that the carrier for reasons unrelated to our company delays the delivery of the requested goods. Please inform us to claim it as soon as possible. If you choose bank transfer, the order will not be sent as a payment method until we have a bank confirmation of the transfer.
Shipping costs
These expenses for Spain peninsular and Portugal will be free from 250 euros of purchase. For orders of lower amount the shipping cost will be € 8 including VAT.
Transit time between a minimum of 24 and a maximum of 72 hours.
Shipping to the European Union:
We deliver in 4-8 business days from Monday to Friday. Below we indicate the shipping costs for each country:
Germany, France: € 20
Free shipping from € 350 purchase
Austria, Belgium, Denmark, Holland, Hungary, Italy, Luxembourg, Poland, United Kingdom, Czech Republic: € 25
Free shipping from € 400 purchase
Slovenia, Estonia, Finland, Ireland, Latvia, Lithuania, Slovak Republic, Romania, Sweden: € 40
Free shipping from € 600 purchase
Carriers:
We work with UPS and Packlink Pro, two of the leading companies in the sector with a high quality service and delivery effectiveness.
SERVICES AND DELIVERY.
www.jamonesibericosmadrid.com will not assume any responsibility for delay in the delivery of the orders when said delays are not directly attributable to www.jamonesibericosmadrid.com or in cases of force majeure, understood as such non-negligent events impossible to foresee or which, being foreseeable, are unavoidable.
The user must indicate the delivery address of the order, email and a telephone number, and if he wants it to be delivered to a specific person.